Teaching resources
In addition to practical and theoretical courses, the specificity of art schools is to offer students diversified forms of education provided by teachers and guest speakers.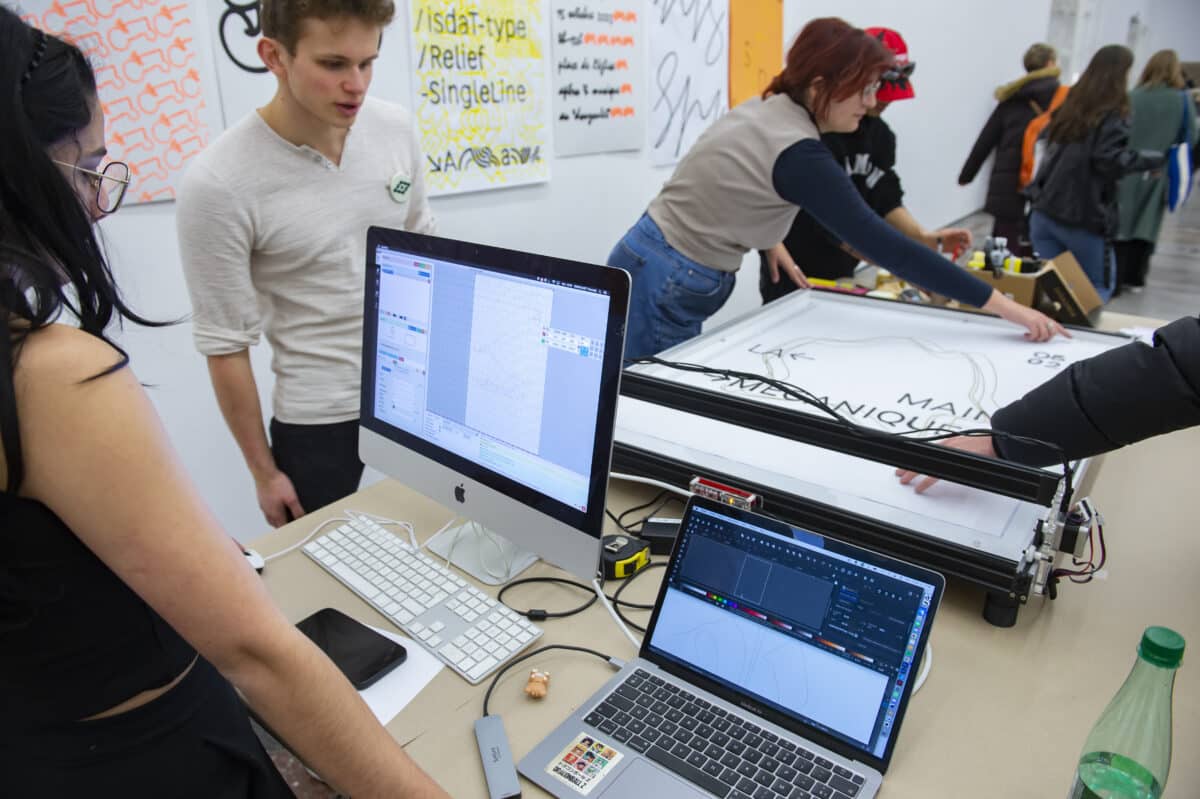 Workshops and seminars
Seminars and workshops are an integral part of the courses and are subject to the allocation of compulsory or optional credits depending on the case. Seminars and workshops can be organised according to options and years but must also know how to be transversal, between options and departments.
They are structured around one or more guest lectures: artists, theorists, critics, designers or architects are regularly invited to this effect.
Seminars and workshops can also be built as a partnership between lessons given at isdaT and an outside institution: schools, universities, public or private institutions.
The workshops represent a moment of intensive and collective work in student life, where students will be confronted with a theory, practice, process or a specific work context corresponding to the invited speaker or issues discussed.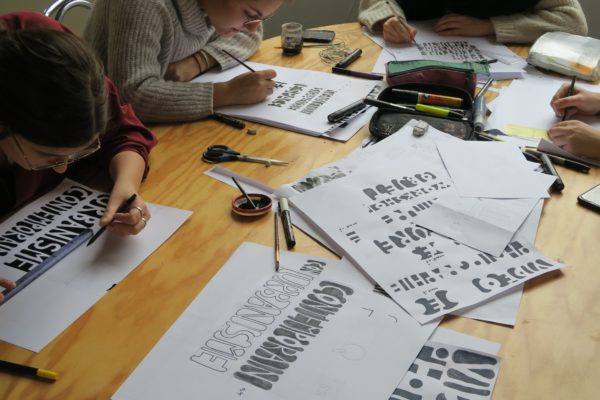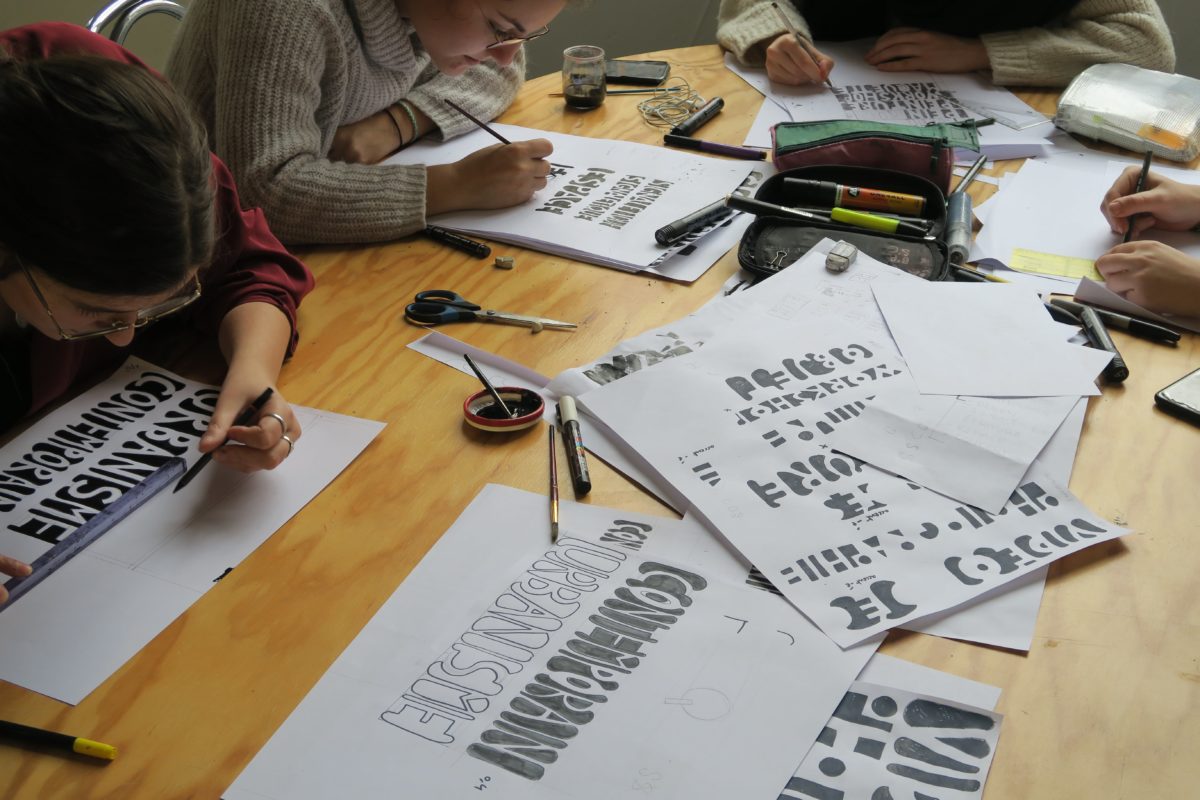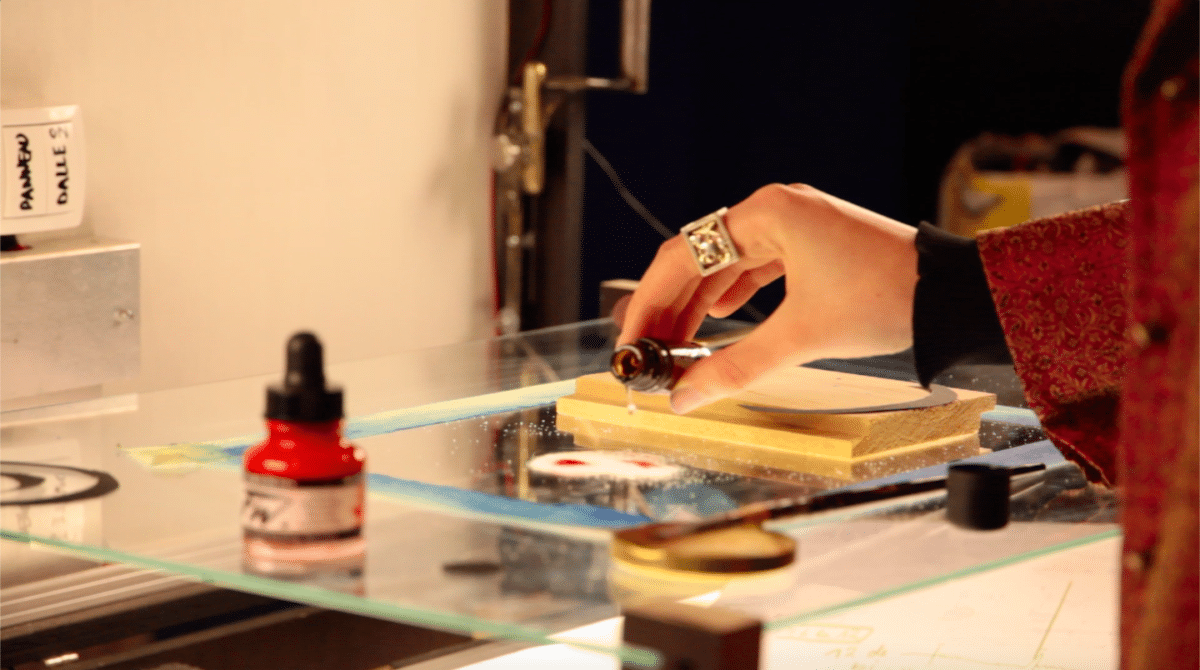 Technical spaces and tools
The lessons unfold:
Student workspaces are divided by year and by option.
Technological equipment is very important when it comes to quantity and quality. However, mastery of tools is not the be all and end all; these are at the service of the student's project where the relationship between form/content is constantly being questioned.
Studio shooting, isdaT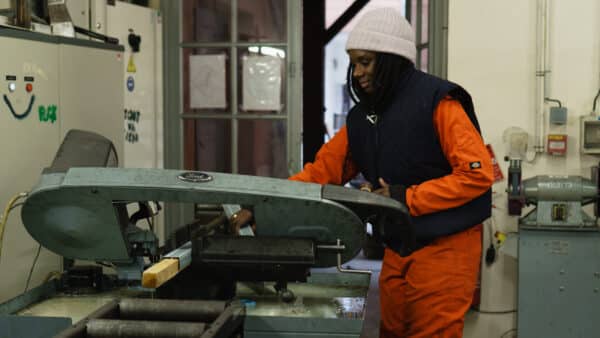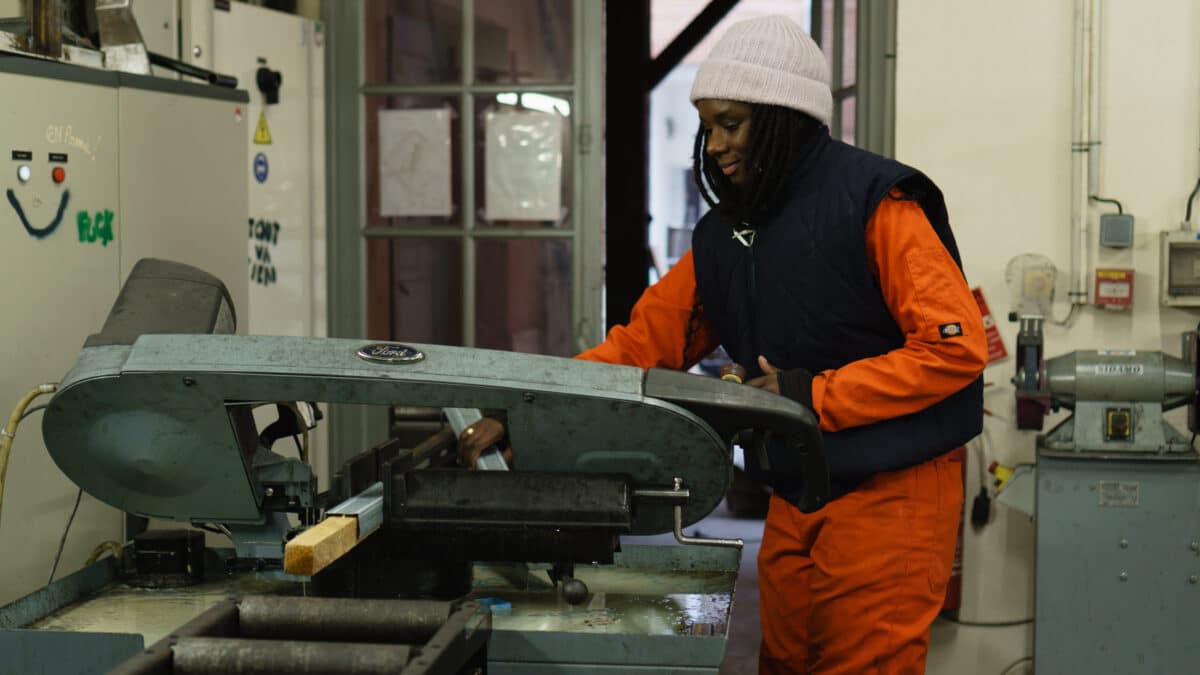 Conferences
Conferences are scheduled in one of the two isdaT amphitheatres as well as within the media platform, mainly on Wednesdays from 6 p.m. The programming is multidisciplinary and in direct relation with the teachings; sometimes going beyond a course, a research subject or a workshop, the focus is on the "study of the word": artists, philosophers, writers, filmmakers, designers come to share their creative practices. The speaker's words may stem from commentary, theoretical research or artistic, literary experience, etc.
The conferences are open to all isdaT students and staff, as well as to the outside public, subject to availability.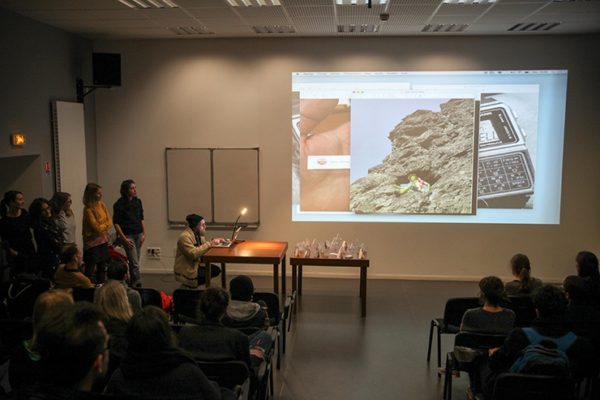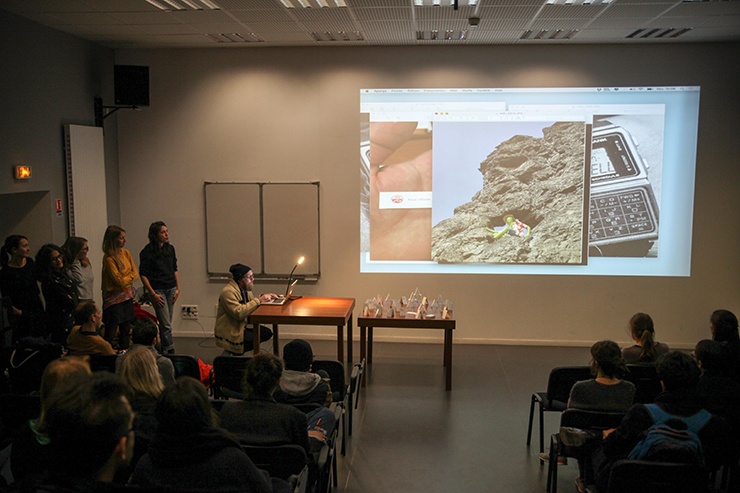 Exhibitions and events
The exhibition spaces are an integral part of the institute: the Palais des Arts (300 m²), the Galerie du Quai (90 m²), the media platform (110 m2), library corridor (30 m2) and Mur (9 m2), test gallery for isdaT students.
Meeting places with the public, the programming of exhibitions and events aims to establish a relationship between students and the outside world, between the institute and the city, between professional environment and artistic emergence. The participation in the assembly of the exhibitions of guest artists is an integral part of the educational programme addressed to students.
Student work exhibitions
Beyond the temporary exhibitions, these places allow students, accompanied by teachers, an active confrontation with their own works, as well as a real-time exploration of the phenomenon of the exhibition, communication , the public, and the provisional formulation of positions (questions that students will encounter more or less shortly in their artistic careers). The size of these spaces, their configurations within the institute, offer working and experimentation conditions from which most of the time only experienced artists benefit.
Student interaction is resolutely experimental and comes in all shapes and sizes. They can be an occasion for ad hoc collaborations with institutions or external initiatives. The staging created during workshops, performance evenings or student exhibitions organised there spontaneously provide an opportunity to show the public the institute's creative resources. During the Open Days, all spaces within the institute, including the ones mentioned above, are occupied by students.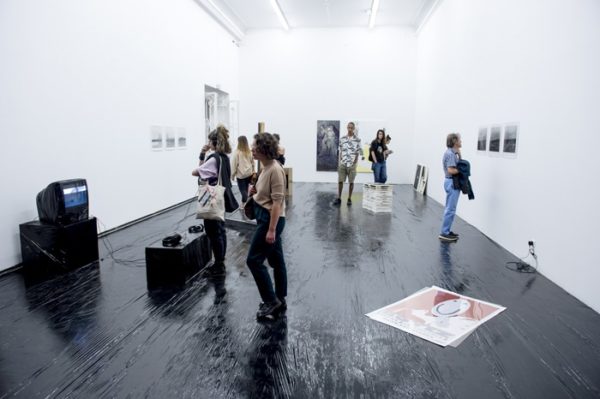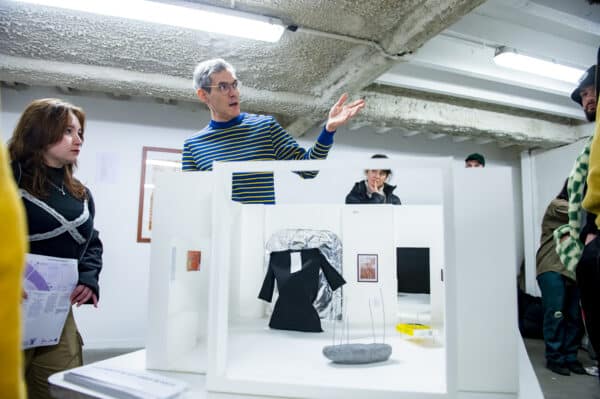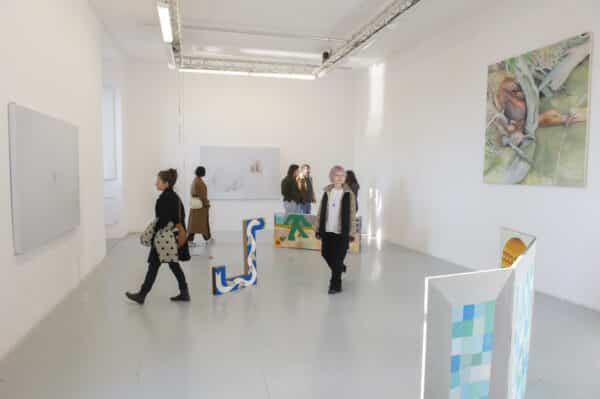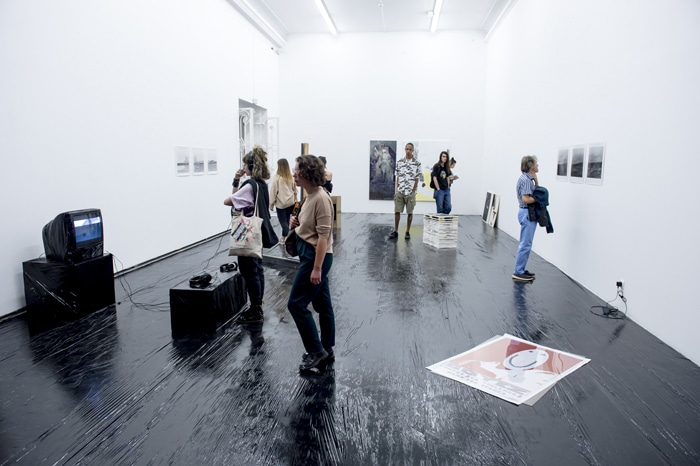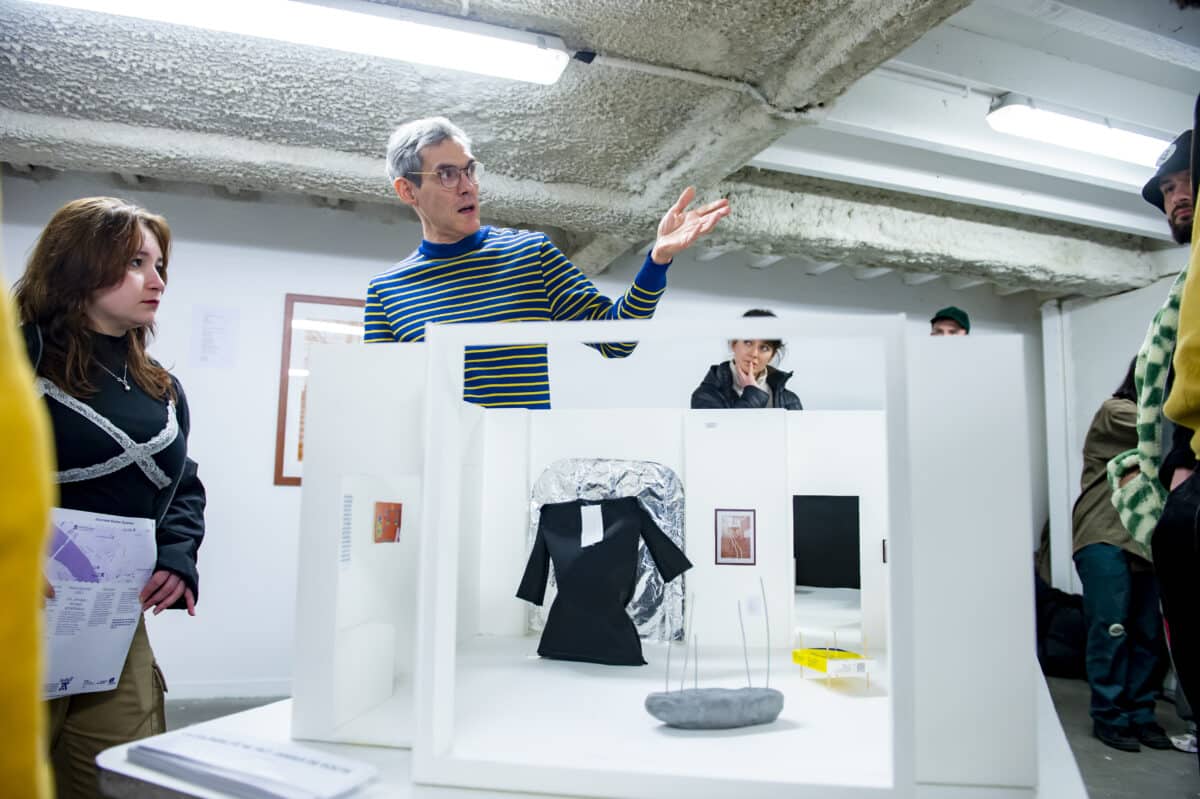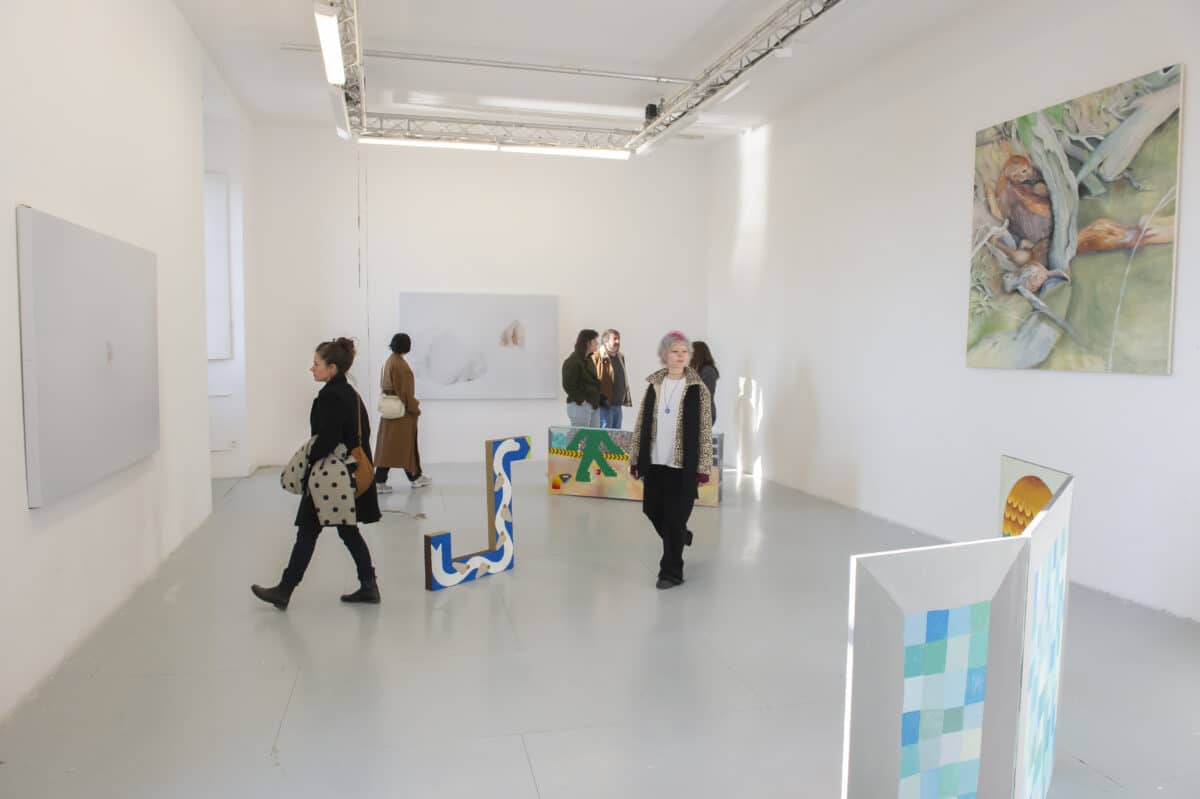 Artistic research initiation workshops
The mission of these workshops is to create and optimise the conditions for the emergence of the student's personal project by ensuring the intersection of its theoretical, critical, practical and technical aspects.
Under the name of initiation to research workshops, this refers to educational entities whose list is open-ended and whose functions can be defined as follows:
establish research content and a timetable with the students;
provide theoretical and practical education with previously identified content.
As such, the workshop can also serve as a transversal activity between research methodology, theoretical teaching and artistic practices. It also gives professors and students from all three options the chance to meet on a methodological and cultural level.
These workshops do not replace courses or interviews with students but are the result of a transversal approach which places them between basic education and specific education. The list of these workshops is constantly evolving according to changes in artistic practices and educational programmes. Thus, initiation workshops in artistic research can be structured around specific issues and encourage students to question their surroundings. The work done in these workshops can be extended by internships carried out with various institutions and partnerships outside of the institution.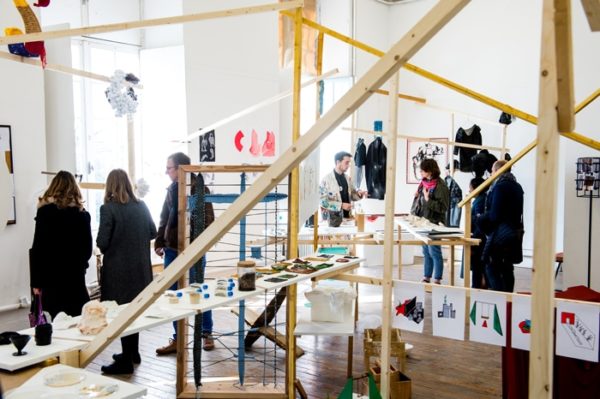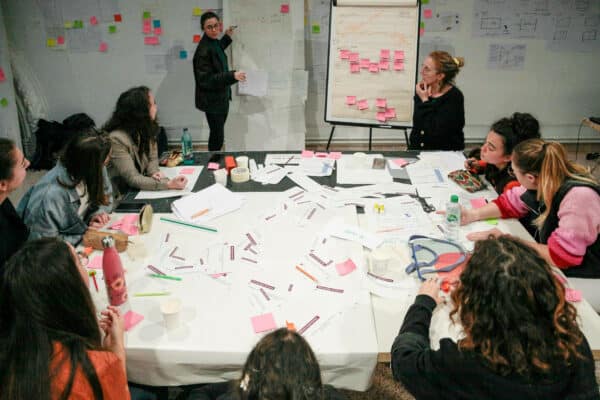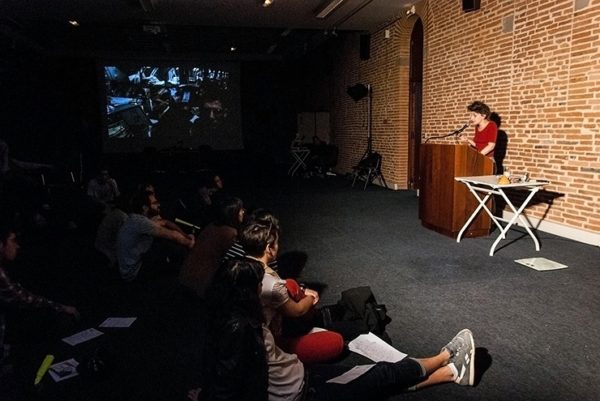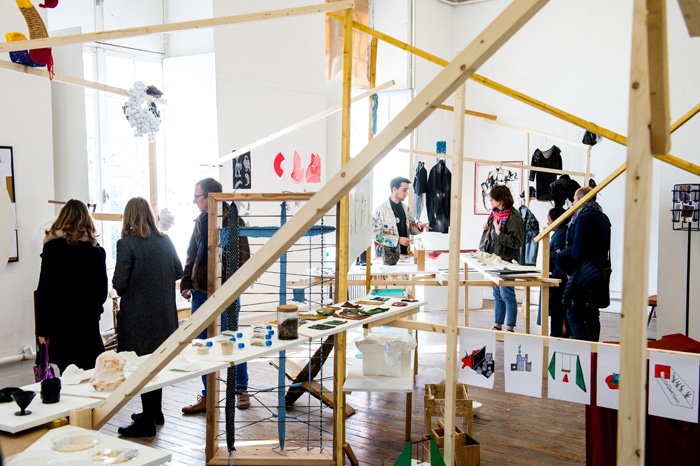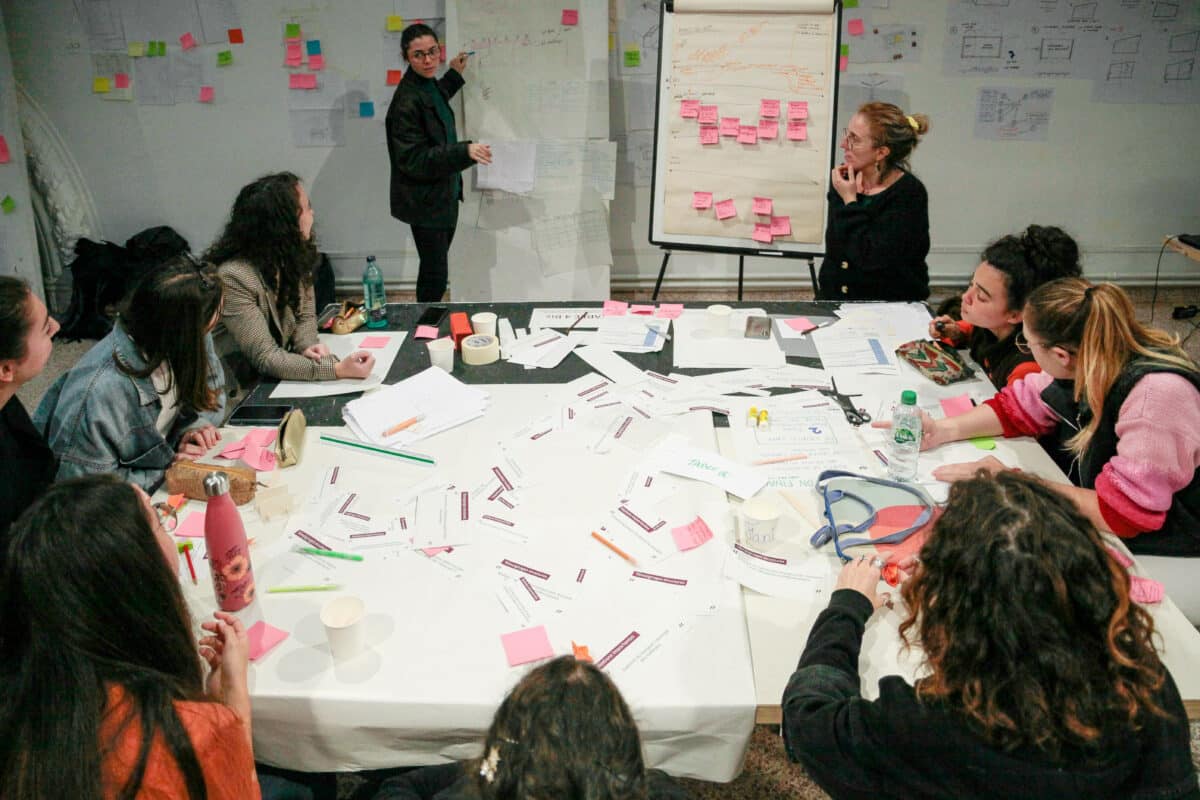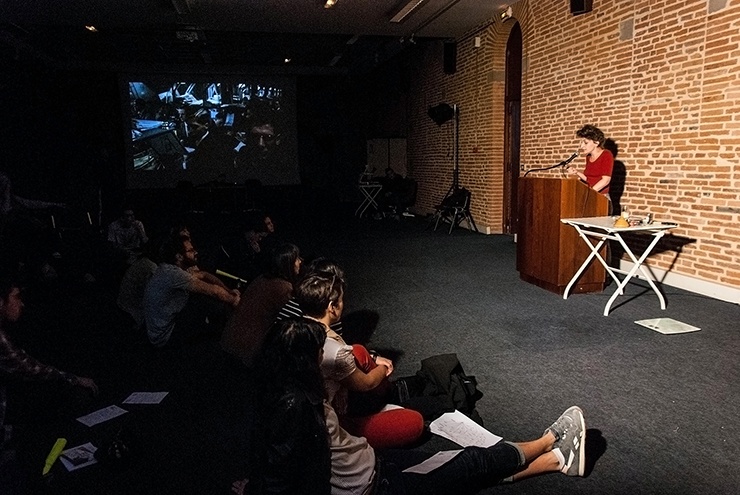 Exterior projects
The institute carries out external artistic projects in various urban, social and geographic contexts. The projects adapt to these contexts and to the partnerships initiated: exhibitions, publications, performances, conferences, interdisciplinary events, screenings, etc. Echoing isdaT's pedagogy, one-off outdoor projects aim to develop specific collaboration opportunities in order to offer students experiences in direct contact with the different realities of artistic practices in the field of art, design or graphic design (biennials, galleries, art centres, residencies, studios, publishers, critics, festivals, shoots, etc.).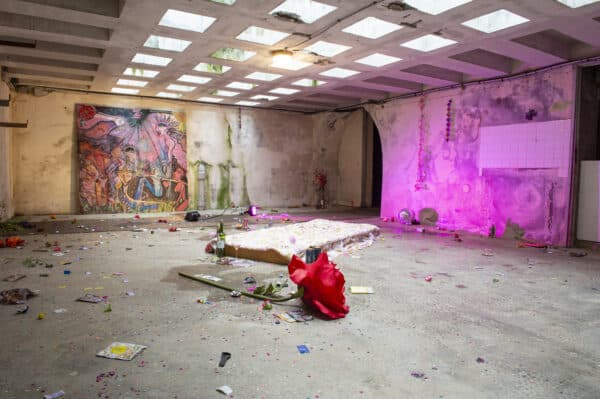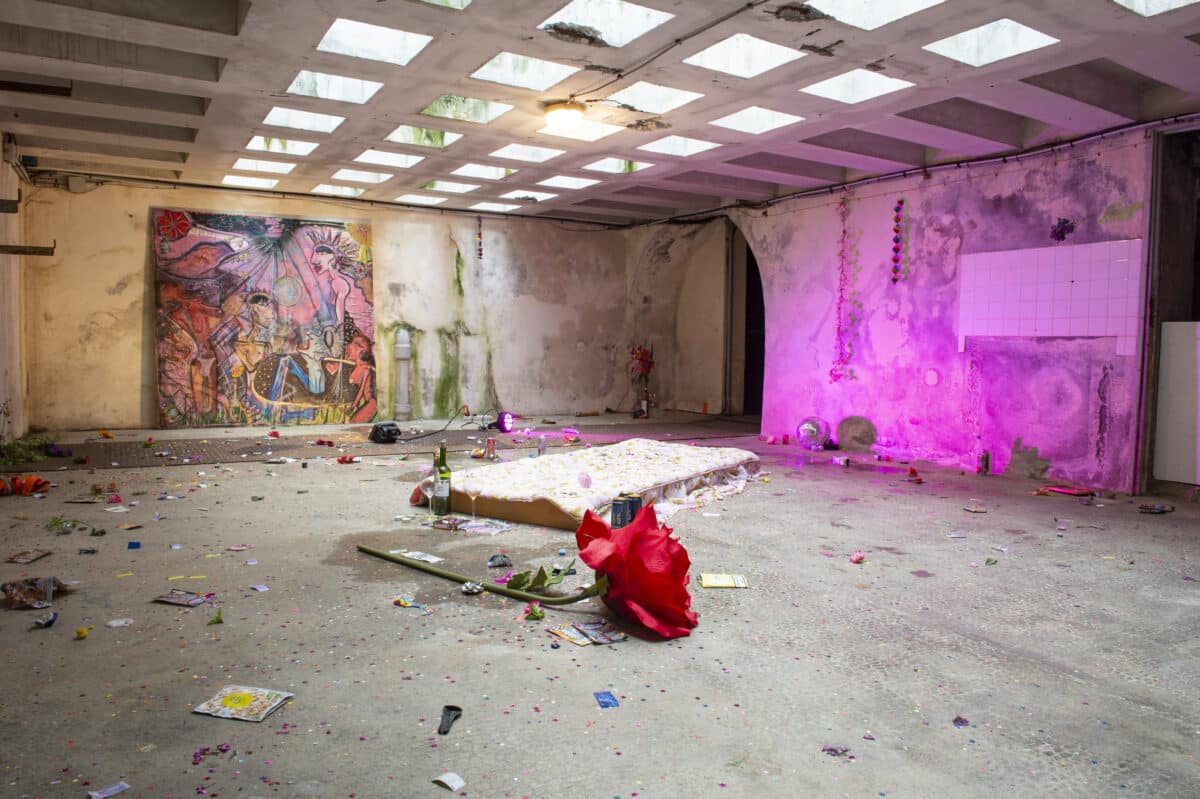 Internships, breaks & international exchanges
These programmes are intended for students of year 4 cycle 2 from all three options; a break is also open to students in year 3.
Internships
Internships are part of the isdaT curriculum. The institute promotes internships abroad or in professional organisations. In order to finance travel and subsistence costs for Erasmus+ internship mobility, students can obtain a grant through this programme. Internships in a professional environment allow students to take what they've learned and apply it to the reality of the artistic world: festivals, art centres, galleries, artists' studios, graphic designers' studios, publishers, architectural firms, companies, etc.
In addition, isdaT initiates or supports the development of external projects by students in different urban, social and professional contexts.
Gap year
The isdaT allows its students to benefit from a so-called "gap" period. This period allows the student to temporarily and voluntarily suspend their studies in order to acquire personal or professional experience, either independently or supervised in a host organisation in France or abroad.
The gap can take 4 forms:
Training in an area different from what was originally specified during registration;
Experience in a professional environment;
Giving back to the community;
A project for creating a business as student entrepreneur.
The gap period lasts for one year and always coincides with the start of the school year. It concerns students regularly registered at isdaT, during their studies. It's available in the second cycle, at the end of year 3 or between years 4 and 5, subject to obtaining 60 annual credits.
International academic exchanges
As a result of a long tradition of exchanges, the institute has a vast network of partner institutions. It strongly encourages its students to take advantage of these institutions during year 4. Students can benefit from scholarships within the framework of the Erasmus+ programme by the European Union, the Franco-German Youth Office and the Region of Occitanie. isdaT covers part of the costs of the trip on certain international destinations benefiting from conventions.