Media platform
The isdaT media platform is a common space for creation and dissemination, housed in the heritage library (the old collection).
Designed in the 19th century as a place for public performance and meetings, the building had for several years been reserved for conservation and consultation with regards to heritage funds.
While it retains its function as a classroom space and an old library, it has become a new space for debates, conferences, screenings, performances and concerts open to the public. A tool for disseminating creation, the media platform is also an educational project: isdaT students participated in its design and layout and are in charge of audio-visual recording and live editing of any events that are programmed there.
Together with the educational training programmes in the fields of art, design, graphic design, music and dance, as well as with the cooperation of its partners, isdaT offers a varied programme within the media platform for all audiences.
Look for some of our live and past events on our Youtube channel.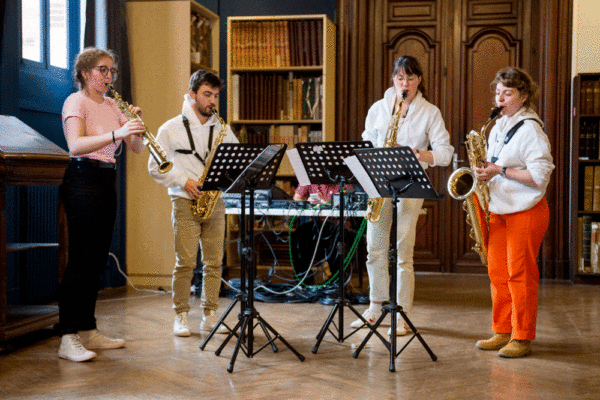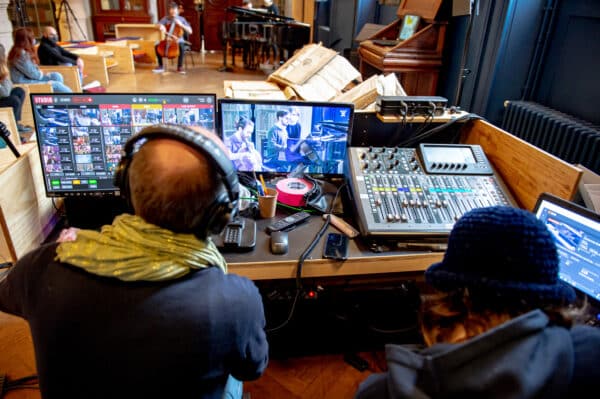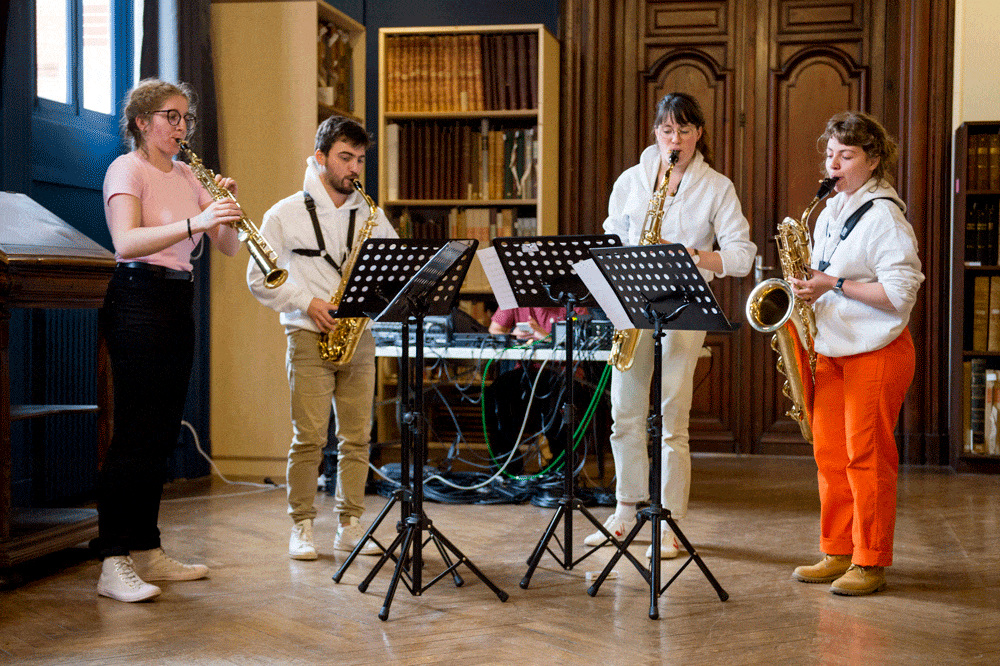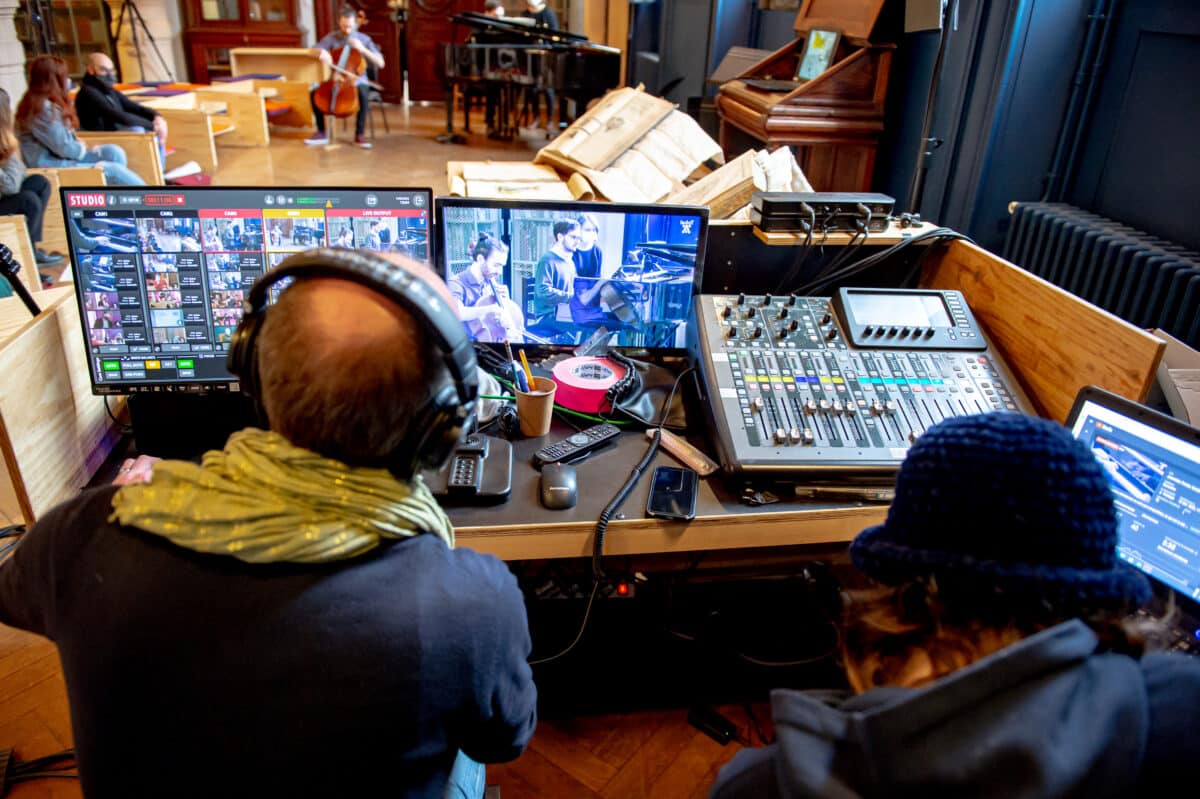 The beginning of the project
As part of a new isdaT establishment project, the transformation of the heritage library's old collection—one of the building's most prestigious spaces—was started in 2019 with the goal of creating an interactive space where knowledge and artistic projects could be shared.
The isdaT called on Julien Courtial and Christophe Goutes, scenographic artists, to design and carry out the layout of the place. As the project was also educational, three students of design at isdaT were involved in several design / production workshops with regards to designing the space itself and the furnishings: Marie Delrieu, Clovis Fraces Bou and Mathilde Grandchamp. Students, graduates, teachers, technical and administrative staff, external contributors – in total around thirty people participated in the creation of this space.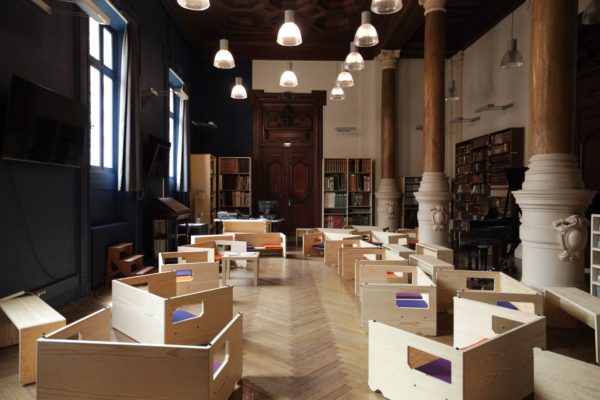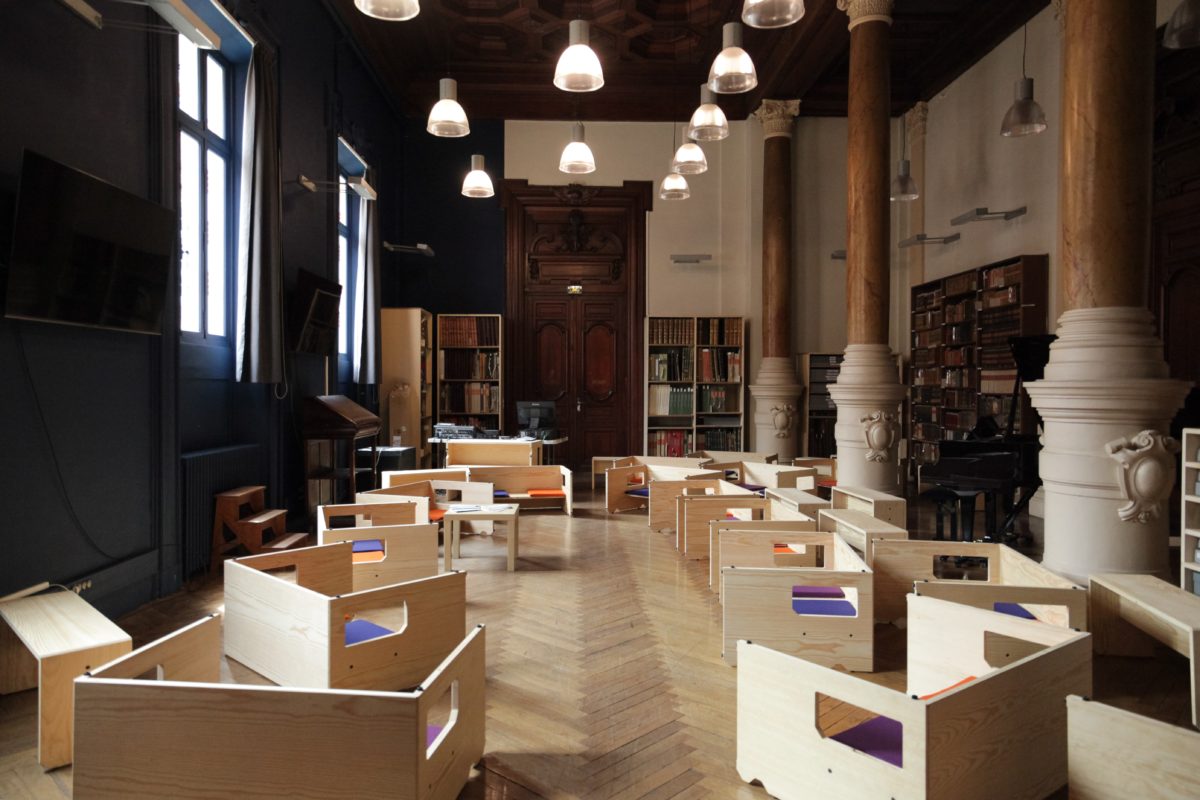 Professional equipment and distribution
The media platform features a 110m2 space that can accommodate 80 people for conferences, concerts, screenings, etc. It is equipped with modular furniture (tables, benches and seats), a Steinberg grand piano, music stands, an AV control room, 4 360° cameras allowing you to display and broadcast live on plasma screen and via Internet streaming, speakers, microphones and modular lighting… A complete technical sheet is available for download below.
Production and sound management
Romain Quartier