Cycle 2: design option
Design covers several fields of action; it affects both urban environments, objects inhabiting domestic and public spaces, as well as what is played out between them. A segmentation of design into various specialities—"interior design", "object design", "industrial design", etc.—is not without its problems and tends to underestimate the relationships existing between these different fields. Also, the singularity of teaching design at isdaT is that design is thought of above all as a state of being within the world, as an attitude, nourished by the consideration of environments.
Another characteristic of teaching design as it is conceived at isdaT is the critical perspective adopted against certain ways of thinking and practising design that are widely used today: this criticism refers to design entirely subordinated to economic interests, design in the service of a production-driven, market organisation. Design as is taught at isdaT will seek other wavelengths, it will ensure that human interests take precedence over the hunt for profit and competitive advantage, to take care of people and the environment.
By paying attention to the sensitive qualities of the objects produced, design may be able to make mankind more aware, lively and alert as to the different worlds around it. "There is no such thing as blind political conscience," said filmmaker Jean-Marie Straub. Here political issues—being more lucid about our surroundings, being aware of the specificities of our time and thus being able to talk about them—encounter aesthetic issues. This confluence invites us to consider political "ideals" and questions linked to an object's form.
Also, it is by rubbing shoulders with the fields of art, architecture and urban planning as well as the human and social sciences that aspiring designers will succeed in building a culture and a unique approach and in refining their working hypotheses. It is important for these new directions to be able to find ways of doing things. Thus, unlike the whole trend in design which tends to make the conceptual phase prevail over the implementation phase, design here is not situated beyond doing. The initial intention must be able to meet material conditions, a dialogue between the tool and the material, between an idea and production methods ranging from the most archaic to the most recent techniques. The workshop is from this point of view an epicentre of design education at isdaT.
The study programme includes and is organised around 3 studios: they integrate the following areas: graphic arts projects, prospective, methodology, production. Each studio is associated with one or more technical workshops and common (compulsory) courses integrating the subjects: introduction to research, monitoring of a dissertation, philosophy, history of the arts and foreign language.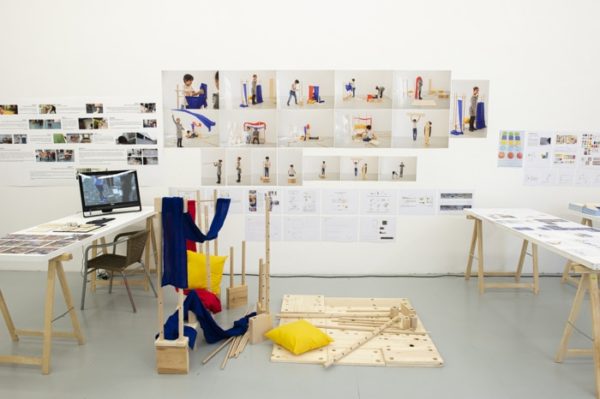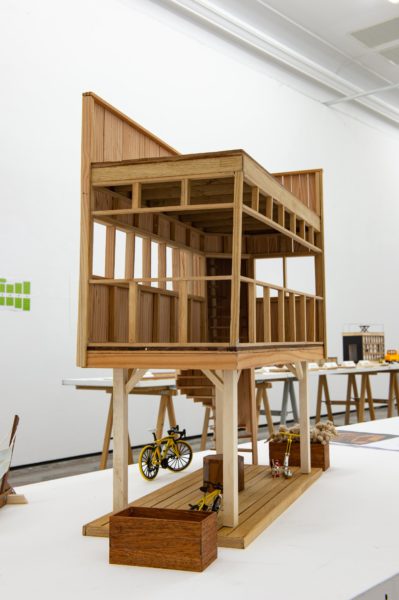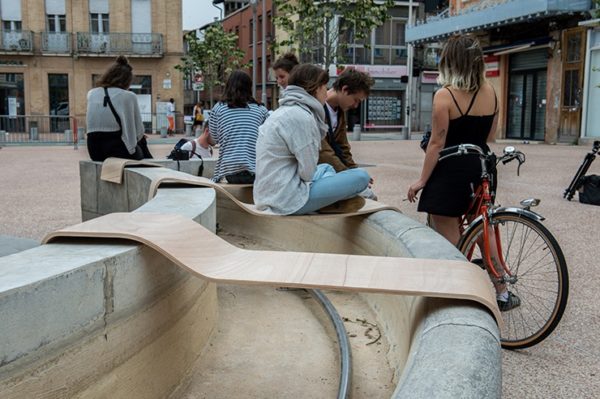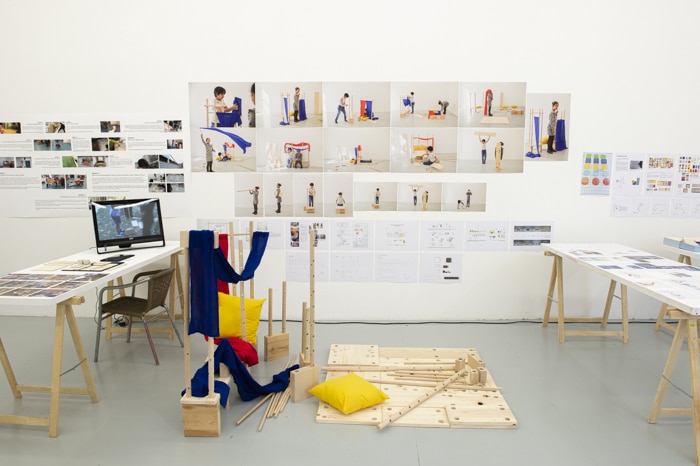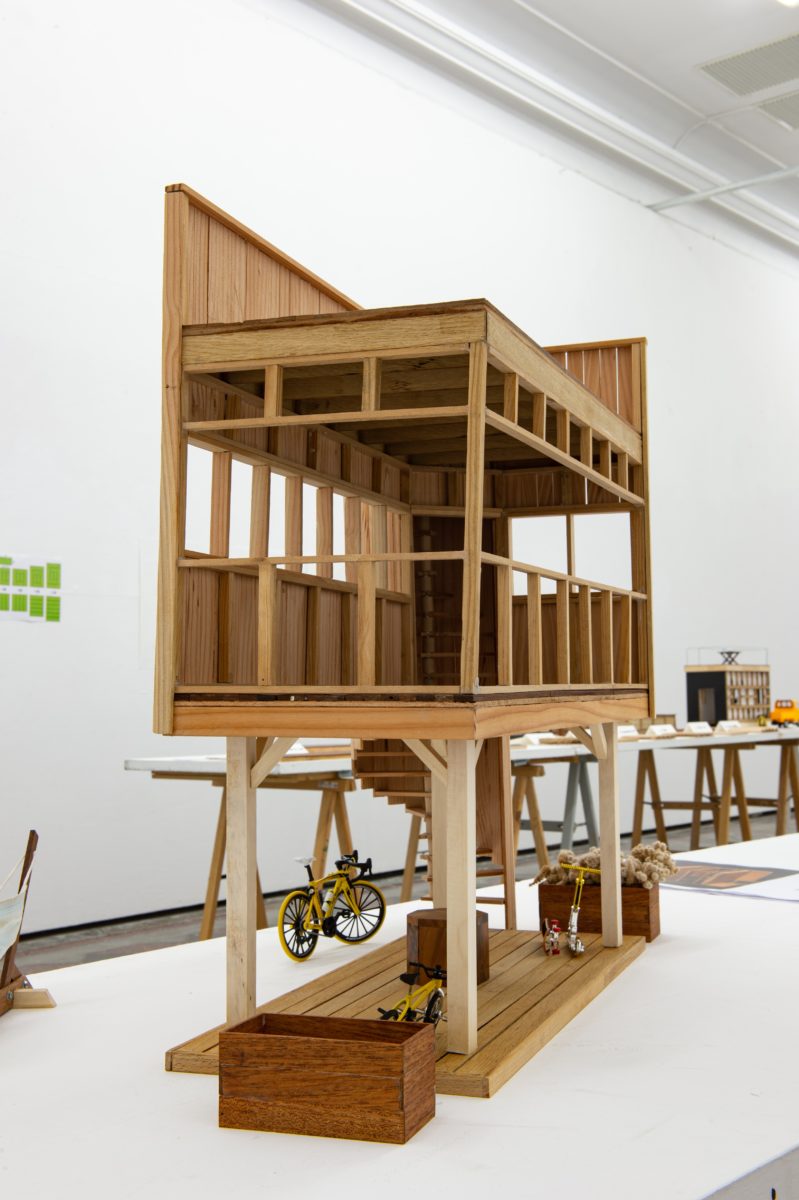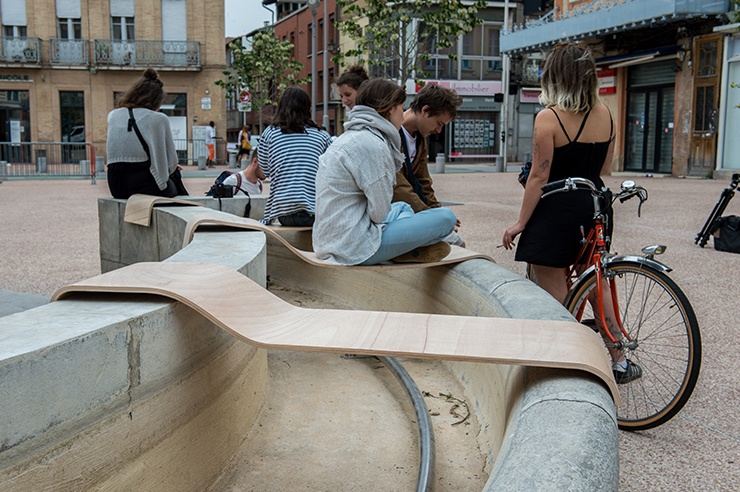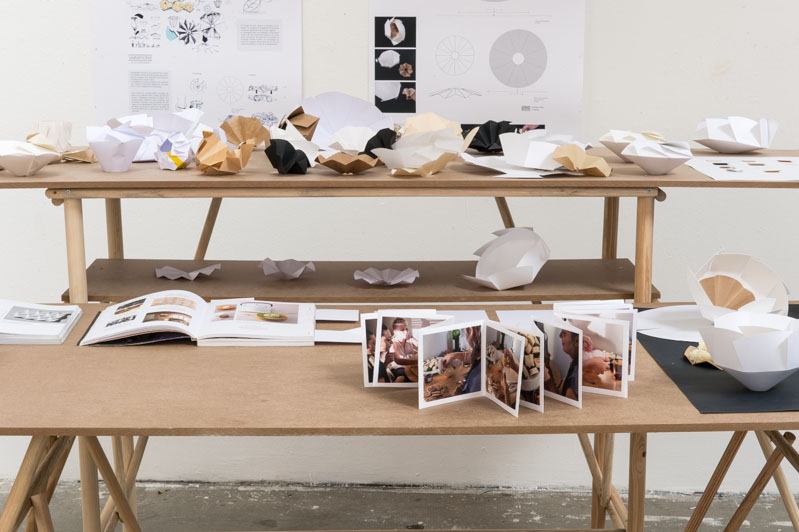 The studios
The commons
Understanding and sharing one's environment: in an age of everything belonging to everybody and increasingly closed objects or practices, this is the whole point of this work, which offers a pooling of knowledge and techniques. The studio's purpose is to work and question relationships with technical circles and social relationships through the development of new strategies and organisations based on common practices, whether on a local or global scale. We will explore the challenges of digital technology with regards to other techniques and to politics. The human being is considered here as a technical being in its own right at a practical as well as a symbolic level. The work will revolve around the use of digital technology in relation to pre-existing techniques: small-scale with digital DIY, large-scale with large printing or cutting formats, configurable with the use of the network, etc. The relationship to the land will be questioned to highlight the links and interactions brought about by the dynamics of globalisation. The course work is organised as an autonomous group with collective deadlines, in collaboration with fablabs, the Compagnie du code and the INSA.
One of the objectives is to work on the dissemination of models and technical sheets through the infinite library from the following elements: Space & Environment, Sight, Needs, Rest, Doing, Body, Material. These elements constitute parts of interior design projects, micro-architecture, elements of our living spaces, of which objects are an integral part. A project that applies these elements and powers the products is proposed each year.
Urban & crises
The studio is oriented towards the city, the centre of gravity of life for the majority of the world's population since 2008. It focuses on the impact that crises of all kinds: environmental, economic, political, etc. have on its metabolism, its function, spaces, organisations, modes of governance; and on the strategies implemented by individuals or populations, to face particular situations, to navigate them in order to adapt as well as possible; and from that, invent new forms serving their conviviality.
Crises correspond to imbalances and disturbances that induce insidious or significant changes in urban development by modifying its constitutive elements and transforming its acting components. The notion of crisis becomes our guideline for reading and analysis; it questions our relationship to different ways of living and how we should design shareable space and time. The studio's work focuses on contexts chosen in a current state of crisis or the after-effects. It is based on a trans-disciplinary study methodology combining urban, political, architectural and social analysis, documentary investigation and forensics.
Alternatives Studio
Like the ecosystems which encompass all the interrelationships established between various living beings, between them and their environment, the studio of alternatives aims to question our relationship to living things, materials, their properties and their production contexts; from extraction to processing, from recycling to reusing, through the images they evoke.
While one design field has sought its autonomy and legitimacy by allying itself with the interests of the market and industry, another has chosen to venture outside the laws of the market and consumerism. In order to gain the freedom of not relying on mass production, this branch of design avoids adding unnecessary objects to the world and rethinks the existence of beings and living things in their relationship to their technical, cultural and natural environment. By advocating production outside the performance criteria, by going beyond short-term profit logic, by moving away from large-scale industrial production methods; experimentation and observation of the environment, its resources and human organisations are currently being placed at the very centre of these interactions, all in order to mutually give rise to a heterogenisation of our modes of production. Here, the studio will focus on studying the alternatives and the possible changes/transformations that design can bring about in the creation, conception and manufacture of everyday spaces, objects and landscapes.
This studio work will focus on studying contexts impacted by mechanised, rationalised and industrialised management by favouring a trans-disciplinary methodological approach likening the designer's approach to botany, anthropology, social sciences, techniques, microeconomics and architecture. From studying the methods of extracting natural resources to the production of artefacts, the aim here is to take on this work within the contexts under study: visits, surveys, interviews, reports in collaboration with laboratories, associations, partner companies of this programme and isdaT technical workshops.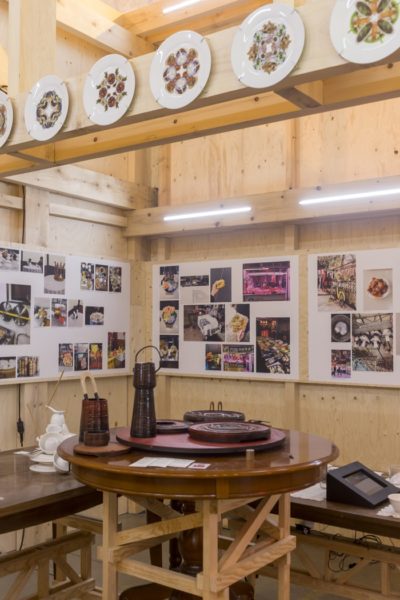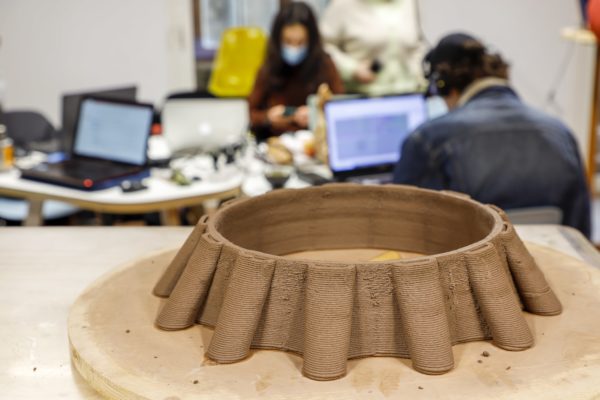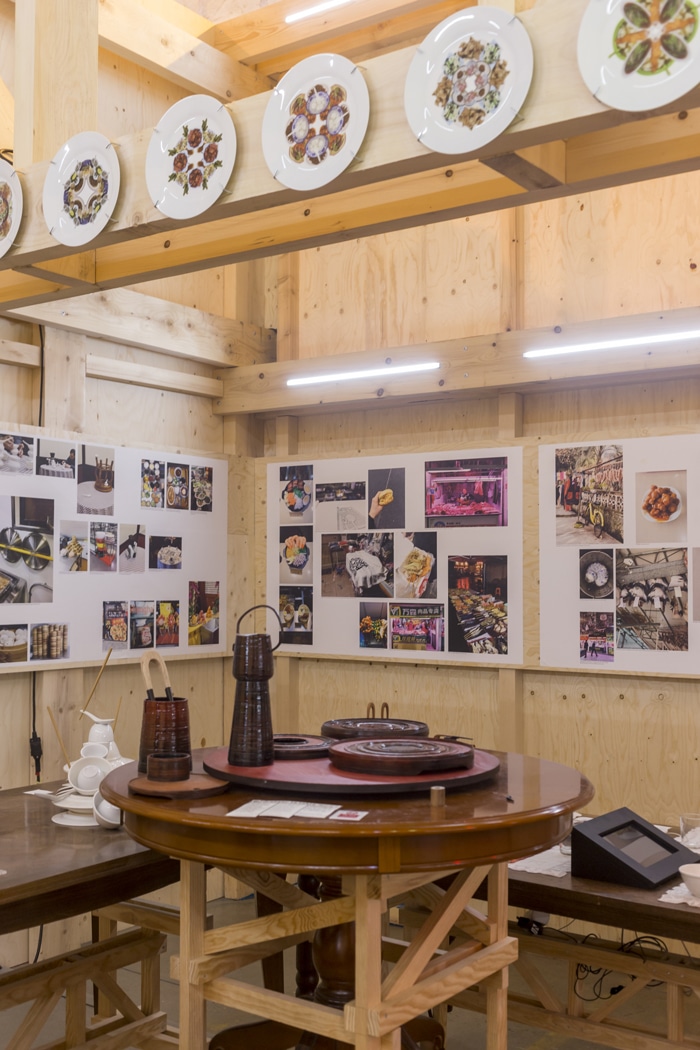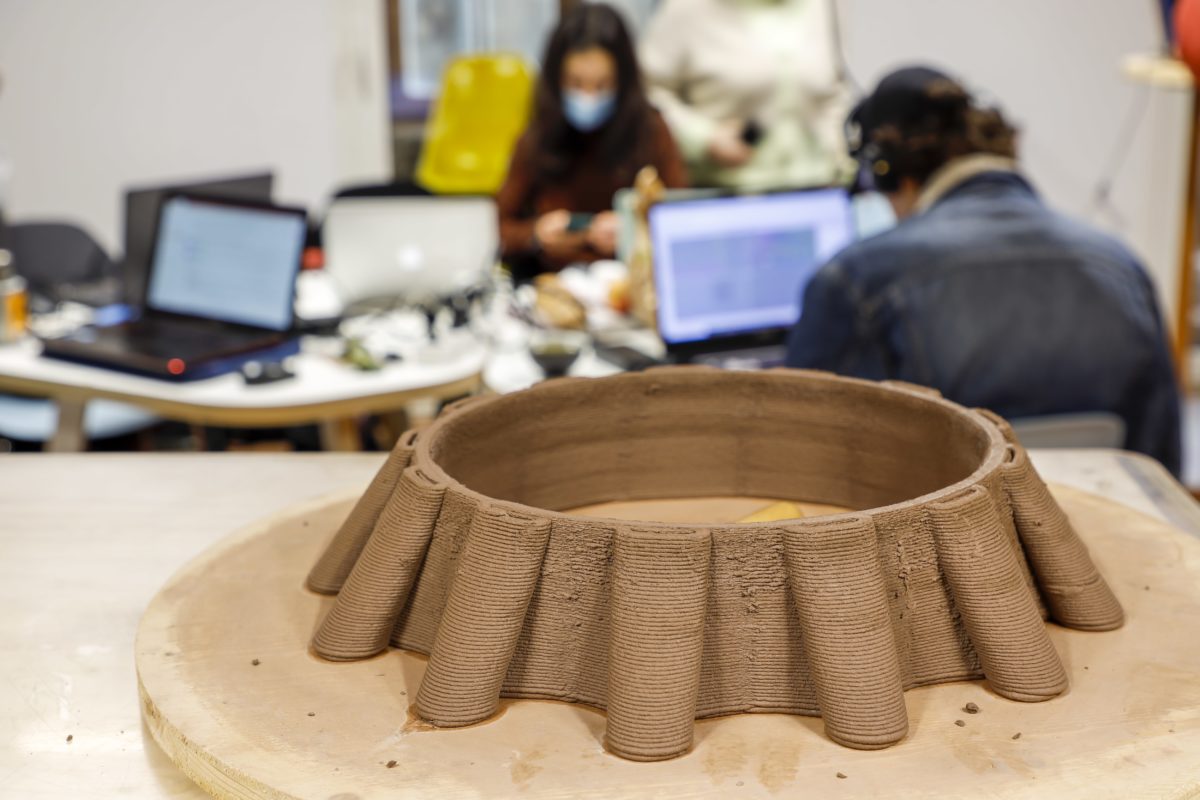 Internships
Students will have to complete one or more internships in semester 8, lasting four weeks. The Erasmus exchange stay must also take place in semester 8.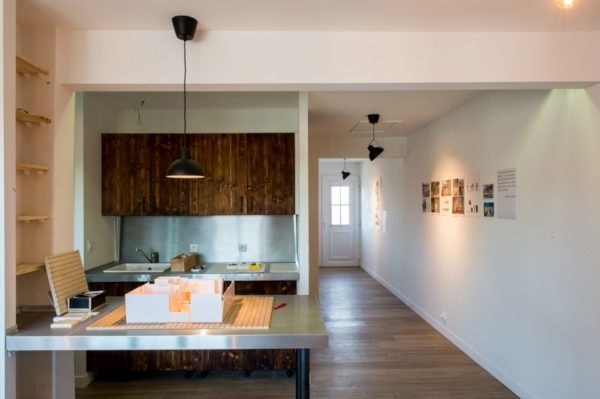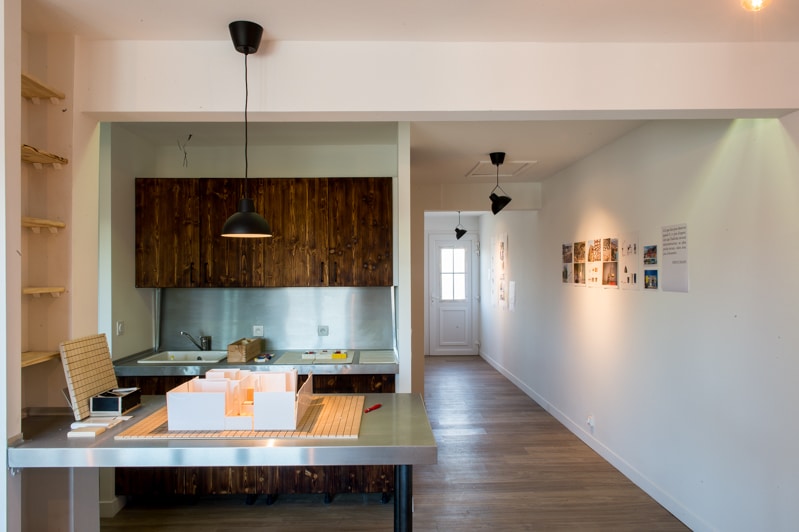 Timetables and course sheets